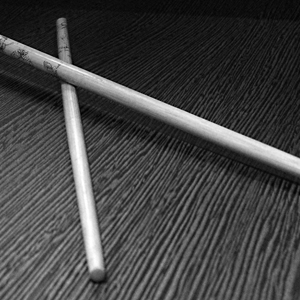 Personalized chopsticks make great gifts and also great collectible items. There are various ways to personalize chopsticks. Here are some quick tips on how to personalize your chopsticks!
Where to buy chopsticks:
There are endless online vendors that sell different types of chopsticks, from the typical wooden ones to more luxurious ones made of different materials – silver, stainless steel, and even some that are gold-plated. These vendors can offer to personalize chopstick sets for an additional fee.  Chopsticks can be engraved with various Asian letters or initials, hand painted with a specific design, or embellished with various stones.
How to personalize them:
A great way to give an impressive yet affordable wedding or birthday gift for Asian food fans is to purchase a custom chopstick set. You can have chopsticks engraved with symbols of love in various languages – Japanese, Chinese, and Korean – or engrave any text you feel appropriate. It is important that you make sure that the symbols are indeed accurate within a specific culture. Some ideas for engraving include listing the name of the groom and bride and the wedding day, writing a Happy Birthday wish or engraving that special date you want the recipients to remember. You can also buy plain wooden chopsticks – be creative and personalize them yourself. You can buy food-safe dyes and hand-paint each chopstick.
Aside from great gifts, personalized chopsticks can also be a stylish addition to any dinner serving Asian food. Instead of using name tags placed in front of guest's plates, you could use personalized chopsticks engraved with each guest's name.  Customized chopsticks can also make great giveaway sets at any event.